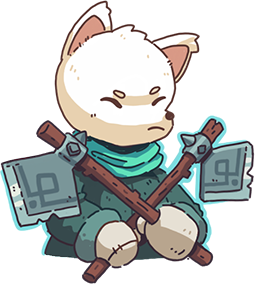 Take on the elements in Wildfrost, a tactical roguelike deckbuilder!

The sun has frozen over, and the world has succumbed to the Wildfrost. The town of Snowdwell and its survivors stand as the last bastion against an eternal winter... Build up a deck of powerful card companions and elemental items, as you battle to reach the Sun Temple and banish the frost once and for all!
Endless replayability with Daily runs & Challenges

Begin each journey with your chosen tribe Leader, each gifted with different randomised skills and stats, before mapping out your path into the unforgiving frosty landscape.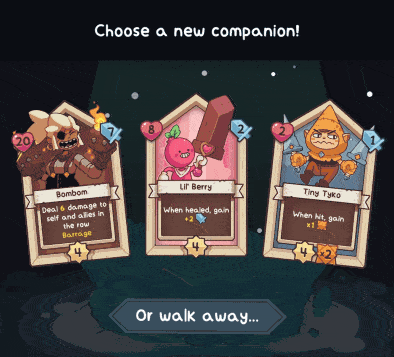 Collect a huge array of equally cute yet powerful card companions, as well as handy items to aid you in battle. Experiment with different elemental combinations!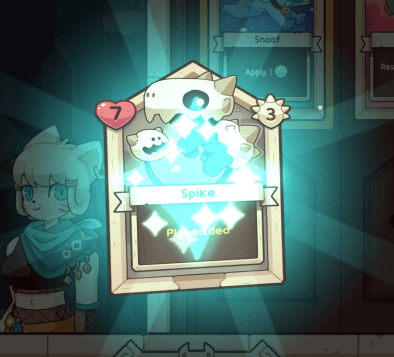 Rescue and recruit frozen companions you find along the way, upgrading and customising your favourites with charms to enhance their powers.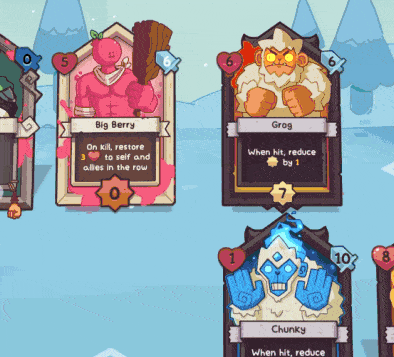 Plan ahead with the help of a dynamic counter system to map out your next move and fend off frosty foes.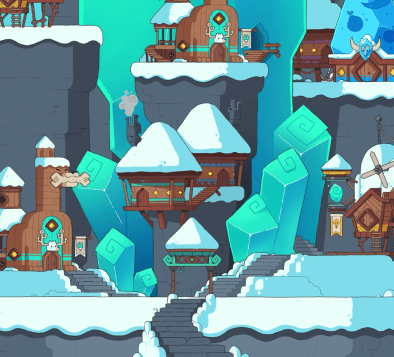 After each run, return to Snodwell to expand the town! Construct a Pet Shop, Inventors Hut and more to unlock new cards, challenges and events!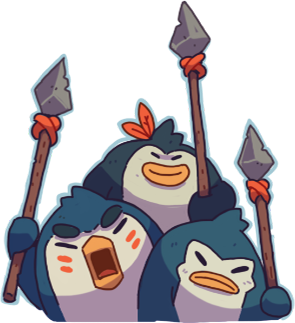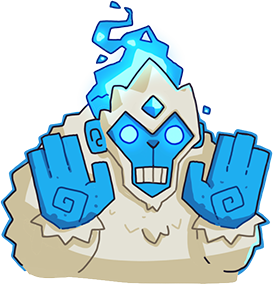 Who is developing Wildfrost?
Wildfrost is a collaboration between Will Lewis (Programmer & Designer, Deadpan Games) and Gaziter (Artist & Designer)! Will previously developed Caveblazers, a brutal roguelike platformer, while Gaz has produced art for Forager and KnotBot.
When will Wildfrost release?
Wildfrost is currently scheduled to release Early 2023.
What platforms will Wildfrost be available on?
Wildfrost will launch on PC and Nintendo Switch.
What languages will Wildfrost be playable in?
So far we're able to initially confirm Japanese, Korean, and Simplified & Traditional Chinese localisation. For further localisation plans we will be closely watching wishlist data and player feedback to evaluate which languages the community are most interested in!
How many players does it support?
Wildfrost is a single player game.
What is Wildfrost built in?
Wildfrost is being developed in Unity.
Where can I go for game updates?
Check in at the Wildfrost Steam page for Dev Blogs, sign up to the Wildfrost Discord, and follow @wildfrostgame on Twitter for more information on the game's development.
Can I talk about / post videos about Wildfrost on YouTube / Twitter / TikTok etc?
Of course! Please feel free to make videos about Wildfrost. You can find screenshots and videos which you may find helpful in the Press Kit. You also have permission to monetize your videos on YouTube featuring Wildfrost content.
I'm a journalist / influencer, how do I get a review key / early preview?
For members of the press please contact [email protected] to be considered for a review key. If you're an influencer please sign up to our Content Creator list to show your interest!

For the latest Wildfrost news and offers, subscribe for updates from Chucklefish.
You can unsubscribe anytime. More information about how we look after your data is in our Privacy Policy.