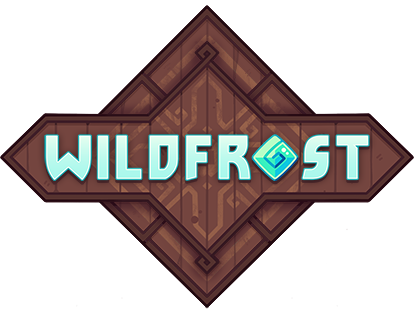 Description
The world has succumbed to the Wildfrost. Now only Snowdwell and its survivors stand as the last bastion against an eternal winter… Build up a deck of powerful card companions and elemental items, as you battle to reach the Sun Temple and banish the frost once and for all!
Features
Perfect your card battling and deck-building skills, and set out on an adventure to bring an end to "The Wildfrost"!
Choose your Leader from a variety of "tribes", each with randomized skills and stats
Master the dynamic 'counter' system to plan your next move and fend off frosty monsters!
Buff your companions? Stall an enemy attack? Or maybe count down your own timer to wreak havoc fast!
Endless replayability with daily runs & challenges!
History
Wildfrost is a collaboration between Will Lewis (Programmer & Designer, Deadpan Games) and Gaziter (Artist & Designer)! The core team of two work remotely on the project from different continents. Will previously developed Caveblazers, a brutal roguelike platformer, while Gaziter has produced art for cosy indies, Forager and KnotBot.
After first interacting on Twitter in 2018 and admitting they admired one another's work, the pair decided to create several prototypes together. Will and Gaziter started developing Wildfrost in March 2020 during lockdown when the pair had plenty of time to flesh out Gaziter's paper card game he had been experimenting with in his spare time. By September 2020 the prototype had expanded enough to begin full development on the beautifully charming deckbuilder you see today!
Wildfrost is in development for PC and Nintendo Switch, aiming for release in Early 2023.
---
---
Videos
Announcement Trailer: YouTube
---
---
---
---
---